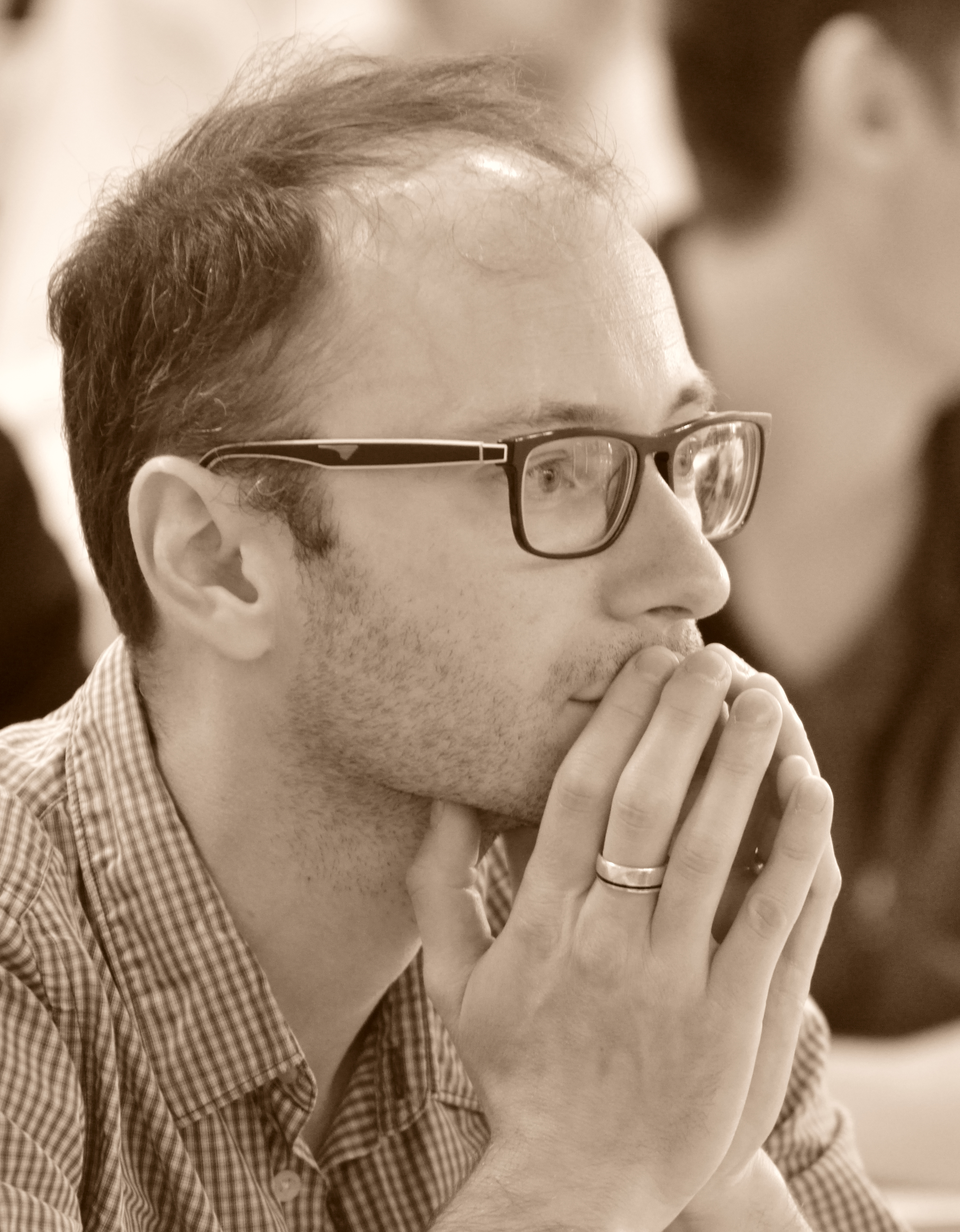 Jérôme Poineau
Professeur à l'université de Caen Basse-Normandie

Laboratoire de mathématiques Nicolas Oresme
Université de Caen BP 5186
F-14032 Caen Cedex

Bureau : S3 239
Téléphone : (+33) 2 31 56 74 55
Courriel : prenom.nom@unicaen.fr

CV
Je suis coordinateur du projet ANR-12-JS01-0007-01 GLOBES sur les espaces de Berkovich globaux.
Je dirige le projet ERC Starting Grant TOSSIBERG sur les espaces de Stein en géométrie de Berkovich.


Publications
Prépublications
Autres textes
Le mémoire rédigé pour mon habilitation à diriger des recherches.
Une note, déjà un peu ancienne, présentant succintement mes travaux consacrés à la droite de Berkovich sur

Z

, en version française ou anglaise.
Sur le même thème : Global analytic geometry, Newsletter of the European Mathematical Society, septembre 2007, p. 20-22. La revue est disponible en ligne, au format PDF.

Mes travaux sur les espaces de Berkovich sur

Z

ont fait l'objet d'articles sur le site de l'INSMI : lien gratuit et dans le magazine

La Recherche

de novembre 2013 (p.18-19) : lien payant.