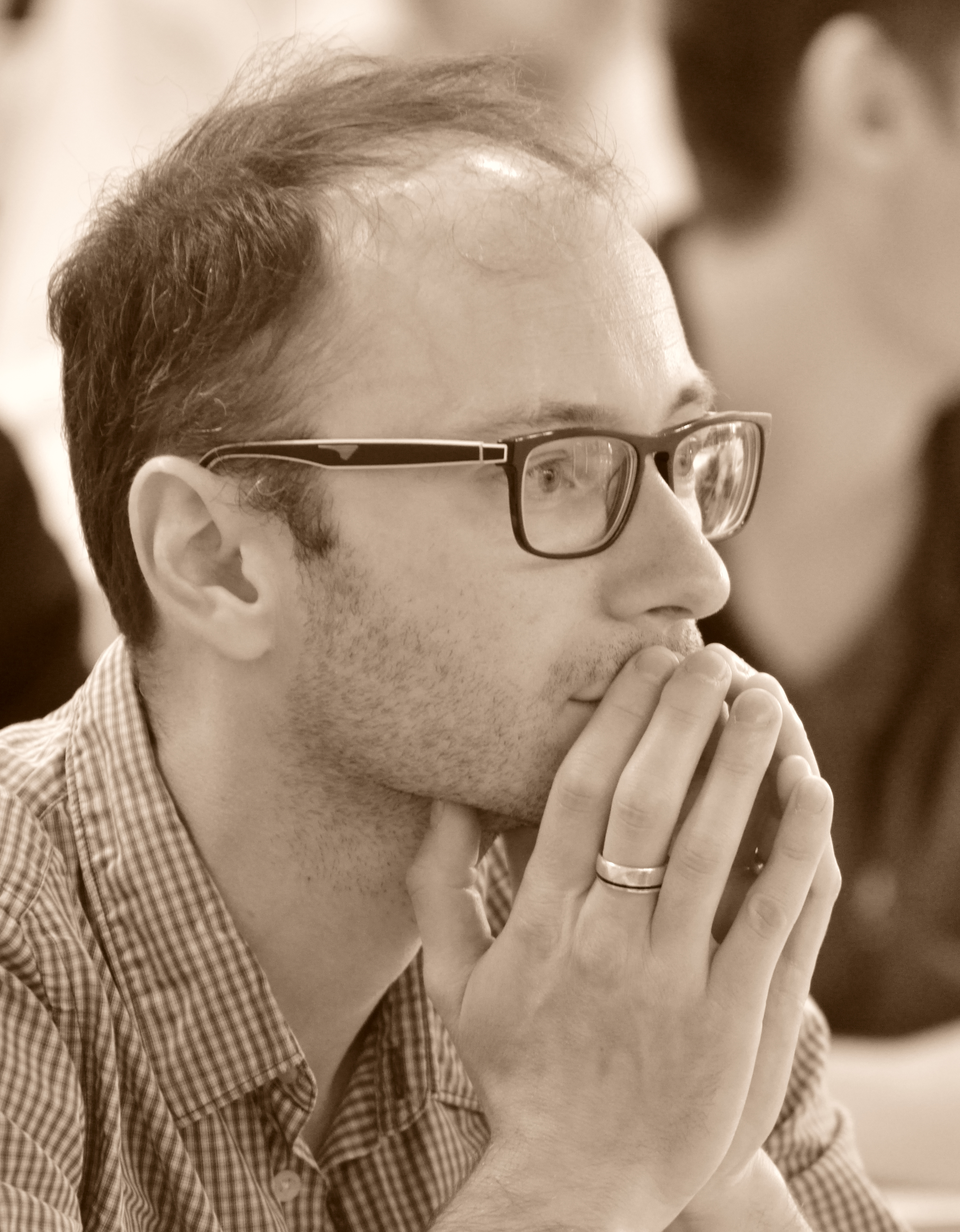 Jérôme Poineau
Professeur à l'université de Caen Normandie

Laboratoire de mathématiques Nicolas Oresme
Université de Caen BP 5186
F-14032 Caen Cedex

Bureau : S3 239
Téléphone : (+33) 2 31 56 74 55
Courriel : prenom.nom@unicaen.fr

CV

Publications
Prépublications
En préparation (versions provisoires)
Banachoid spaces (avec Andrea Pulita), PDF

The convergence Newton polygon of a

p

-adic differential equation IV: Local index theorems (avec Andrea Pulita), PDF
The convergence Newton polygon of a

p

-adic differential equation V: Global index theorems (avec Andrea Pulita), PDF
Autres textes
Courbes de Berkovich et définissabilité (avec Pablo Cubides Kovacsics), lien
Oberwolfach Report (2019): Non-archimedean compactifications of complex analytic spaces, PDF.
Simons Symposium Report (2017):

p

-adic differential equations and ramification, PDF.

Oberwolfach Report (2015): Affinoid spaces over

Z

, PDF.

Le mémoire rédigé pour mon habilitation à diriger des recherches.
Une note ancienne présentant succintement mes travaux consacrés à la droite de Berkovich sur

Z

, en version française ou anglaise.
Sur le même thème : Global analytic geometry, Newsletter of the European Mathematical Society, septembre 2007, p. 20-22. La revue est disponible en ligne, au format PDF.

Mes travaux sur les espaces de Berkovich sur

Z

ont fait l'objet d'articles sur le site de l'INSMI : lien gratuit et dans le magazine

La Recherche

de novembre 2013 (p.18-19) : lien payant.